Groups & Studies
Next Steps
We need each other.
The Bible teaches us that life to the fullest happens in the context of authentic relationships. The true heart of Christ Fellowship is best expressed in small groups that meet throughout the week in homes, on campus, and in public spaces across Collin county. This is where you can be known and loved – where you'll build lasting friendships and experience true community.
Take the GroupConnect quiz to find the best Christ Fellowship groups & classes for you.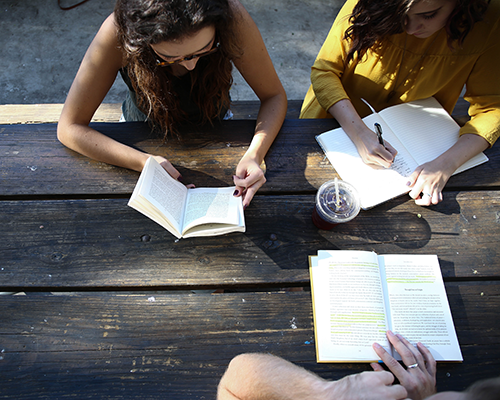 Life Groups
If you haven't experienced life groups at Christ Fellowship, then you haven't fully experienced Christ Fellowship! Life groups are where you'll find long-lasting friendships and community. Most groups meet on Sunday nights while others meet on various weeknights, often in homes. You'll share a meal together, pray for one another, and encourage each other while going deeper into the Bible.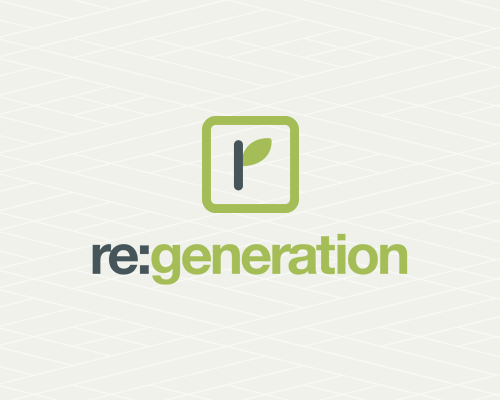 Re:Generation
Tuesdays | 6:45-8:30 pm | McKinney
Your struggles can be overcome. God has something new for you.
By working through biblical steps within authentic community, you will find freedom and healing in Christ. Re:gen is a safe place for everyone.
Start your journey in re:generation each Tuesday.
A CHRIST-CENTERED MARRIAGE MINISTRY
Sundays | 6:00-8:00 pm | McKinney
Whether marriages in your church need to be reignited, or be completely resurrected, re|engage is a safe place for couples to reconnect. This ministry offers hope to marriages by helping couples move toward oneness through stories of grace, teaching, and small groups. To learn more, download our re|engage FAQ.
Care Groups
Life doesn't always go the way we'd like. Crises like the loss of a loved one, divorce, and addiction often throw us off our balance. But God is often doing things in our lives that we can't fully understand during these seasons. Care groups provide support for those walking through seasons of crisis, offering encouragement, accountability, and perspective.
Most care groups meet weekly in 13-week stretches. In each meeting, you'll watch a video related to the course and discuss the principles you've discovered with a small group of others in similar situations. New Care Groups launch every semester.
GriefShare
GriefShare is a friendly, caring group of people who will walk alongside you through one of life's most difficult experiences. You don't have to go through the grieving process alone.
GriefShare seminars and support groups are led by people who understand what you are going through and want to help.
Click below to learn more about our upcoming GriefShare classes.
DIVORCECARE
Find help and healing for the hurt of separation and divorce.
Healing from divorce is not easy. It's a long, sometimes painful process. We want to help you on your journey toward recovery.
DivorceCare is a 13-week video seminar. Please click below to learn more about our upcoming DivorceCare classes.
Bible Studies & Classes
No matter where you are on your faith journey, we have classes and Bible studies that launch every Spring & Fall to help you take your best next step. Whether you want biblical & practical support with your finances, dive deeper into a book of the Bible, or learn the basics of what it looks like to follow Jesus, check out our classes that launch each Spring & Fall. 
Financial Peace University (FPU)
Financial Peace University (FPU) is a life-changing program that teaches you how to make the right decisions with your money. We have sessions each spring and fall. You'll be empowered with the practical skills and confidence needed to achieve your financial goals and experience true financial peace. You will also have the opportunity to grow in your relationship with Christ.
Each of the nine lessons deals with a different topic that will change the way you think about personal finance. You will learn about how to save money, live on a budget, communicate about money, eliminate debt, find bargains, and experience the joy of giving.
DIGGER DEEPER: BETWEEN TWO EDENS
Our Digging Deeper series launches every fall. In fall 2022, we began our series, Between Two Edens, and you can join at any time you like! This is a great class for believers who are looking for an extra challenge. Expect an interactive, robust teaching session with discussion groups and homework. Each week you will have a different teacher for the topic. Come, ready to dig deep and build solid theological foundations to your faith.
EXPLORE: DISCOVERING INTIMACY WITH GOD
Are you new to the faith? This is a great class for you that launches every fall and spring. Join us for a study of how to deepen the bond of faith between you and God. We will explore who God is, how He has pursued us, and how we should respond to His calling. We will be going through Book 2 of the Discovery Series. The course is designed for anyone from a pre-Christian, to a Believer who has been walking with the Lord for many years.