Groups & Studies
Next Steps
Life isn't meant to be done alone.
The Bible teaches us that life to the fullest happens in the context of authentic relationships. The true heart of Christ Fellowship is best expressed in small groups that meet throughout the week in homes, on campus, and in public spaces across Collin county. This is where you can be known and loved – where you'll build lasting friendships and experience true community.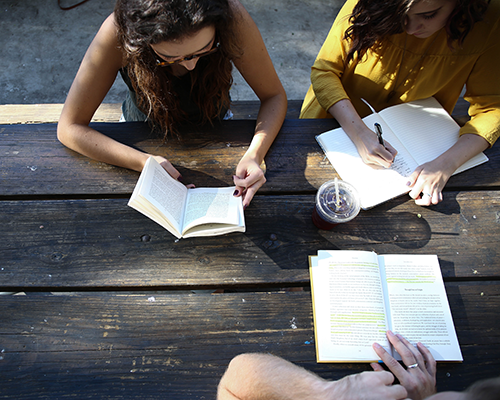 Life Groups
If you haven't experienced life groups at Christ Fellowship, then you haven't fully experienced Christ Fellowship! Life groups are where you'll find long-lasting friendships and community. Most groups meet on Sunday nights while others meet on various weeknights, often in homes. You'll share a meal together, pray for one another, and encourage each other while going deeper into the Bible.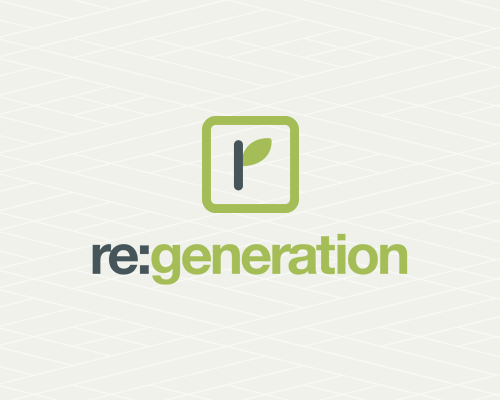 Re:Generation
Tuesdays | 6:30-8:30 pm | McKinney
We all experience brokenness in life. At Re:Generation, we believe that anyone can experience new life and freedom by working through steps of healing given to us by God through the Bible. Re:Generation is 12-step discipleship through recovery. By working through these biblical steps within an authentic community, people have found freedom from a variety of personal struggles.
Re|Engage
Sundays | 6:00-8:00 pm | McKinney
How would you rate your marriage? Whether you're struggling to get along, your marriage feels like it's in complete disrepair, or you just want to grow closer as a couple, Re|Engage is an enrichment program designed to help you reconnect and grow closer than every before. Re|Engage meets at McKinney campus and includes both large open groups and small closed groups.
Care Groups
Next Sessions Begin FEBRUARY 2
Life doesn't always go the way we'd like. Crises like the loss of a loved one, divorce, and addiction often throw us off our balance. But God is often doing things in our lives that we can't fully understand during these seasons. Care groups provide support for those walking through seasons of crisis, offering encouragement, accountability, and perspective.
Most care groups meet weekly in 13-week stretches. In each meeting, you'll watch a video related to the course and discuss the principles you've discovered with a small group of others in similar situations. New Care Groups launch every semester.
GriefShare
GriefShare is a friendly, caring group of people who will walk alongside you through one of life's most difficult experiences. You don't have to go through the grieving process alone.
GriefShare seminars and support groups are led by people who understand what you are going through and want to help.
Please join us for the fall series, which meets weekly on Tuesday evenings.
COST: $20 (includes book)
Practical Support
We want to help you put your faith in action, whether that means building a stronger marriage, taking control of your finances, or entering the next chapter in your career. Explore studies and courses designed to help you do just that.
Career Coaching
ONLINE | MONDAYS | 6:15-8:00 pm
Job search keep turning up dry? Need to improve your interviewing skills? Career Coaching is designed to assist in the development of job search strategies, tools, and personal marketing plans to reduce the transition time as you seek employment.
Each week we review topics to assist with the professional career skills you need to be successful in planning your career and seeking the next career position. Whether you are a retail associate, engineer, tradesman or executive, this is the place to learn about career growth/ transition and put it into action. Career Coaching begins February 1 and will be meeting virtually over zoom, from 6:15-8:00 PM.
Financial Peace University
BEGINS JAN. 10 | SUNDAYS | 4:30-6:30 pm
Financial Peace University (FPU) is a life-changing program that teaches you how to make the right decisions with your money. You'll be empowered with the practical skills and confidence needed to achieve your financial goals and experience true financial peace.
FPU lasts nine weeks (plus two online bonus lessons). In addition, you receive individual access to FPU Central that has online tools and mp3's of all nine sessions.
Each of the nine Lessons deals with a different topic that will change the way you think about personal finance. You will learn about how to save money, live on a budget, communicate about money, eliminate debt, find bargains, and experience the joy of giving.
Over 650,000 families have completed FPU with amazing success. On average, they pay off $5,300 in debt and save $2,700 in just 13 weeks. That's an $8,000 change in position in just 91 days! The classes at Christ Fellowship have averaged $10,973 of debt paid off per family in one year and averaged $2,486 in savings per family in one year.